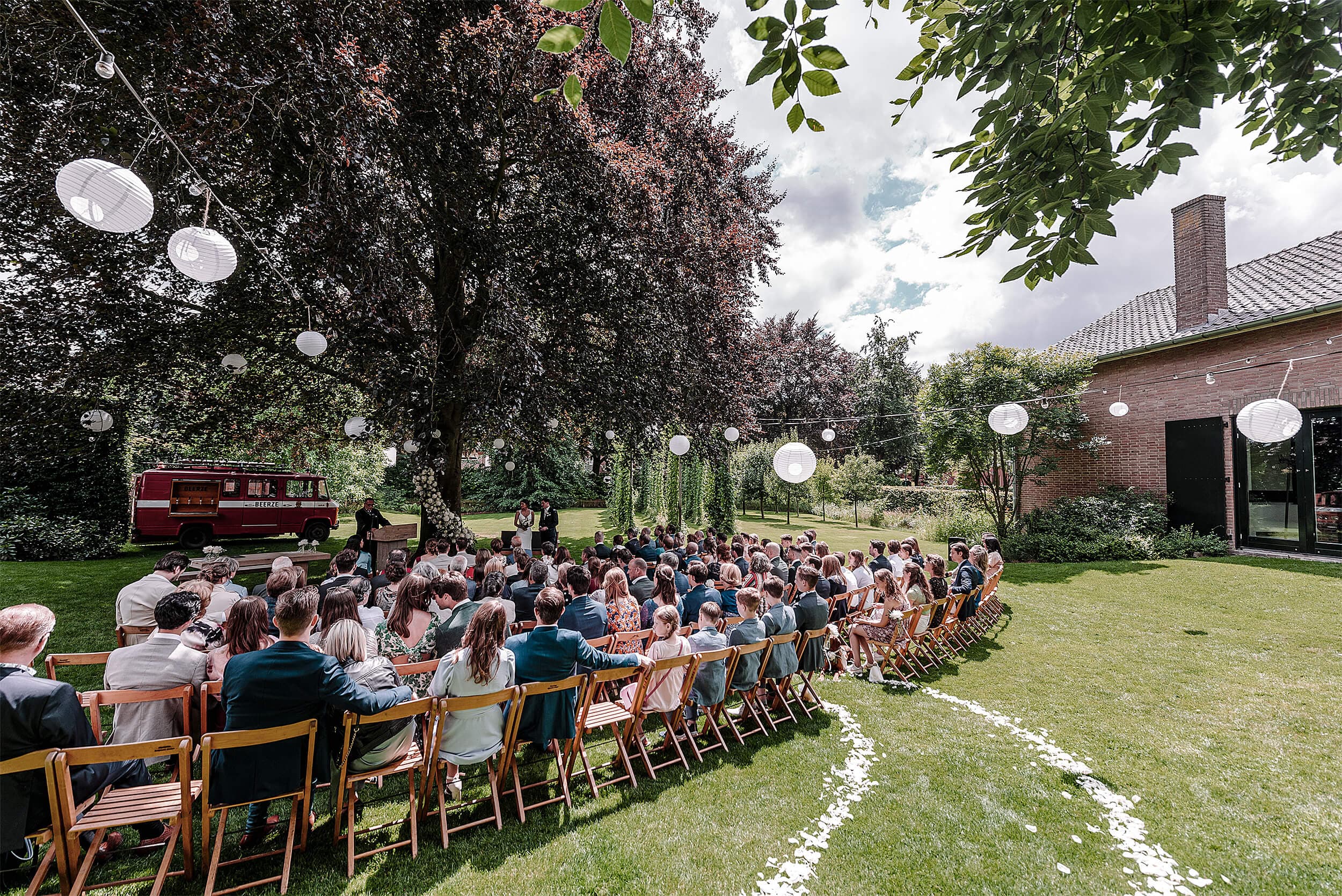 Wedding
Mout & Hout
— MOUT & HOUT
AS A WEDDING VENUE
The most special day of your life asks for a magical location and sublime service. The charm of the romantic Beerze brewery garden with the beautiful old beech tree under which you can say "yes" to each other. The artisanal cuisine in collaboration with the local beer brewery for culinary enjoyment. A breathtaking setting for an unforgettable ceremony, reception and party. Mout & Hout takes all the worry out of your hands so you can enjoy this big day carefree.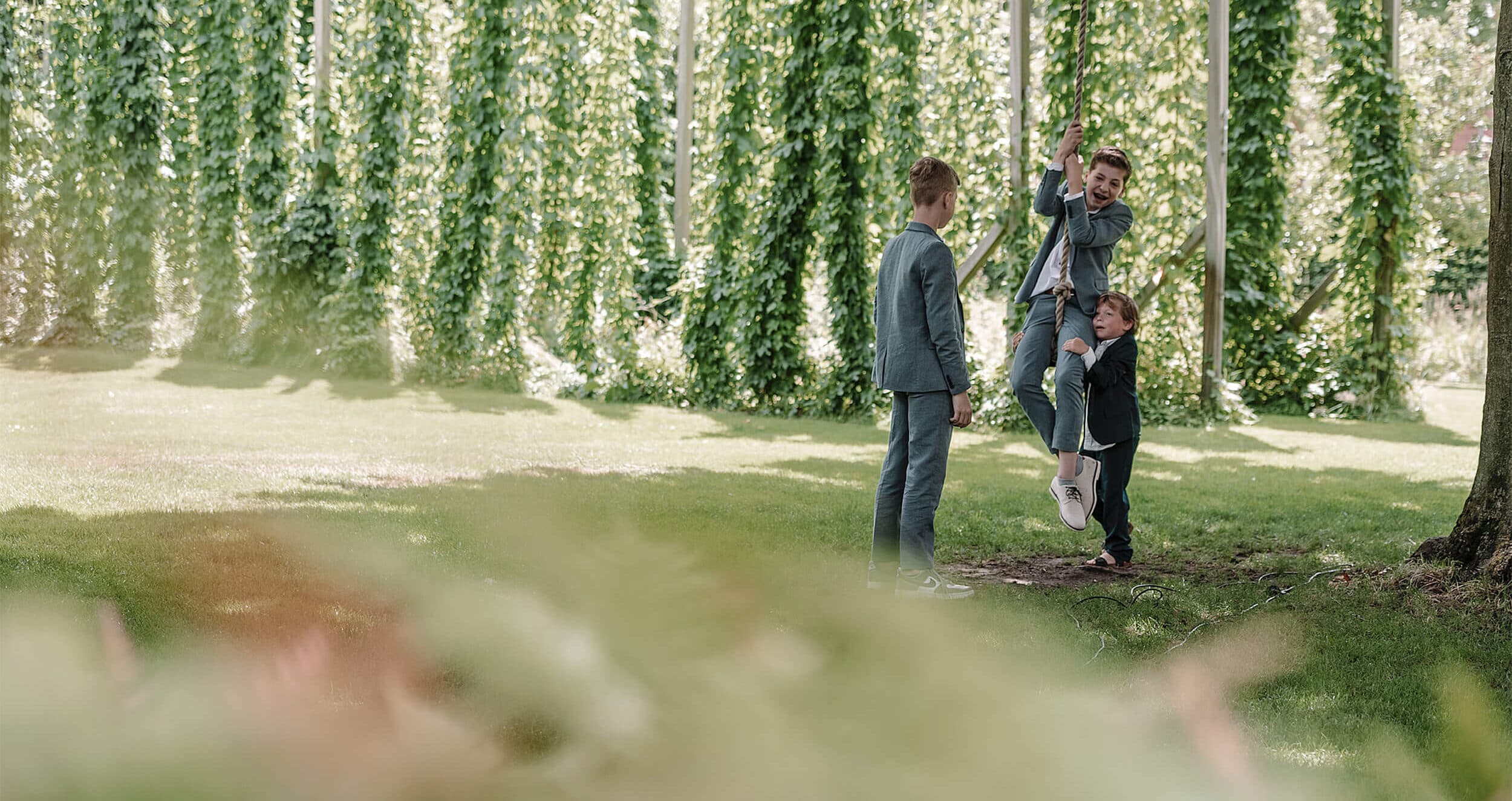 — THE PERFECT VENUE FOR AN UNFORGETTABLE DAY
Mout & Hout has numerous options that can be used in any combination for an unforgettable day. There are various festivity rooms, sun terraces, the Beerze brewery garden, restaurants, brewery cellar, hotel rooms and possibly a covered terrace. All this ensures that, whatever the circumstances, we can always make your wedding sparkling.
We will gladly send you a brochure or receive you personally at our atmospheric venue to discuss the possibilities. Viewing the venue is only possible from 1 June. Before that date, we will be more than happy to meet with you to discuss the possibilities.
Contact